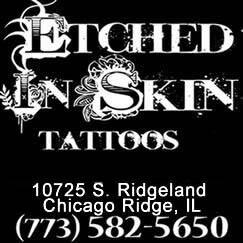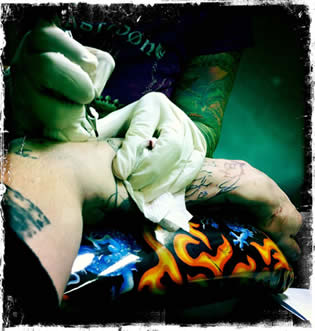 Specialties include just about every style of artwork, particularly very detailed. Whatever tattoo you're looking to get, whether it has bold colors, black-n-gray, extremely detailed, large or small, it can be done. You can have an old, faded tattoo redone or one that needs some clean-up work, fixed. Get a portrait of a loved one, even if it's your beloved pet! Turn a few random tattoos on an arm, into a sleeve.

You can expect a clean, professional and comfortable atmosphere. We use new needles and ink and all our needles underwent hospital sterilization. Bloodborne Pathogens Certified and Compliant with all Illinois law requirements.
The shop is located at 10725 S. Ridgeland Chicago Ridge, Illinois. We offer gift certificates & accept all major credit cards.